WÜSTHOF Giveaway!
Looking to expand your knife block? This WÜSTHOF CLASSIC 7″ Hollow Edge Chai Dao would make an awesome addition. Enter to win one in this WÜSTHOF Giveaway!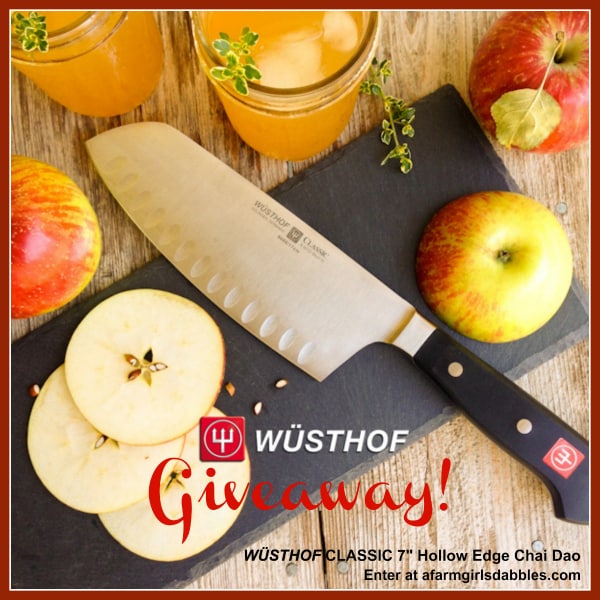 When we were first married, over 15 years ago, we used wedding money to buy a block of WÜSTHOF knives. Always impressed with their functionality, fit, and excellent quality, we've continued over the years to add new knives to our collection. They are the beautiful, durable, and hard working pieces that keep our kitchen going.
And that's why I'm so excited to share this WÜSTHOF Giveaway with you today!
[rss-cut]

To date, my favorite knife, the knife I use every single day, is the WÜSTHOF CLASSIC 7″ Santoku. I fell in love with it from the moment my hands gripped it at Williams-Sonoma. It completes me.

Our newest knife, the WÜSTHOF CLASSIC 7-inch Hollow Edge Chai Dao, is a real work horse. It's a traditional Chinese-style knife that is shaped like a smaller version of a cleaver, performing all the functions of a santoku and a chef's knife, an excellent choice for prepping fruits and veggies. The high-carbon-steel blade has shallow oval-shaped depressions along the cutting edge that keep foods from adhering to it. Love! And with a wide blade and razor-sharp fine edge, it was so fun to be able to cut apple slices super thin and super straight for my Harvest Apple Sangria with Bourbon and Thyme!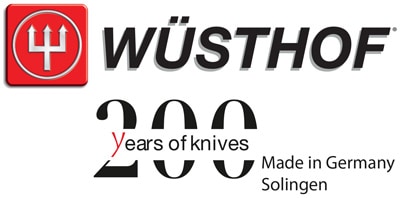 CLASSIC knives are crafted in Solingen, Germany – WÜSTHOF-TRIDENT's manufacturing and headquarters base since the company's founding 200 years ago. Celebrating its 200th anniversary in 2014 (woot!), the first WÜSTHOF factory was listed as early as 1814 in official documents of the Duchy of Berg. With a proud tradition that spans 7 generations, the family-owned and managed company continues to uphold its simple mission to create the finest cutlery in the world.
Please check out WÜSTHOF's history and all they have to offer in fine cutlery here:
And then enter this WÜSTHOF Giveaway to win your very own WÜSTHOF CLASSIC 7″ Hollow Edge Chai Dao. Just use the Rafflecopter widget below to enter. Good luck!
Disclaimer:  This giveaway prize is being provided for by WÜSTHOF, but I have not been paid to write this post. I won the WÜSTHOF CLASSIC 7″ Hollow Edge Chai Dao at the Longhouse Food Revival, and have since received additional WÜSTHOF products for review. I'm proud to say that WÜSTHOF has been in our home since we were first married over 15 years ago. It's a brand we already know and love. All opinions are my own. 
We participate in the Amazon Services LLC Associates Program, an affiliate advertising program designed to provide a means for us to earn fees by linking to Amazon.com and affiliated sites. See our disclosure policy for more info.