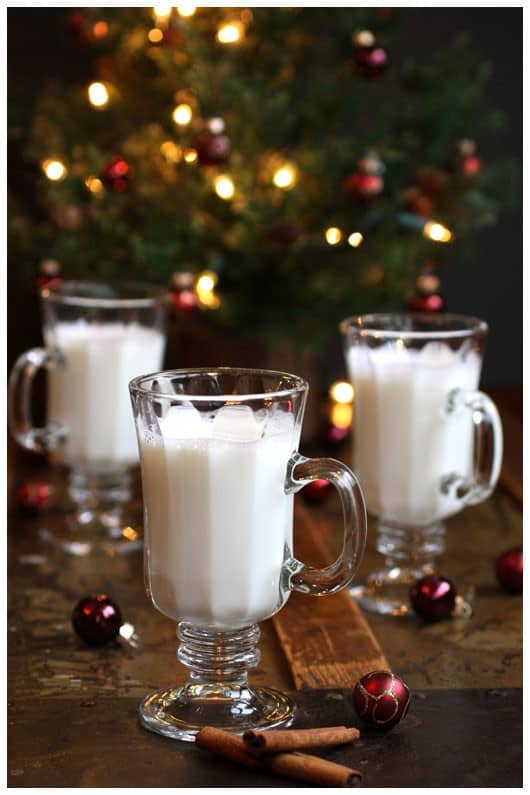 Have you ever opened your door to find bundled up carolers, presenting their vocal gifts? Last Christmas season, while at a dinner party hosted by some friends, we were treated to this tradition. And those carolers were good! They could really sing. They left us with a platter of homemade goodies and a heart full of Christmas.
If you like to go caroling, this recipe for Vanilla Almond Steamer would make for an enjoyable way to warm up at the end of your evening.
Or if you're trapped indoors for a weekend, due to a monster snow storm, I say give this a try. We did! Wow, what a time we've had here in the midwest the past couple of days!
When hot chocolate seems just too heavy, this Vanilla Almond Steamer is a wonderful way to take the chill off. The softness of the vanilla and almond are beautifully soothing, and perfect for relaxing before bed on a winter evening.
My daughters even like it. Hatti rates this drink very highly, and can often be found snuggled up with a book and a mug of this steamer when she is chilled.
This drink is very easy to make, and has a casual feel to it. But it could also easily be dressed up a bit, with a dollop of fresh whipped cream and a sprinkling of ground cinnamon.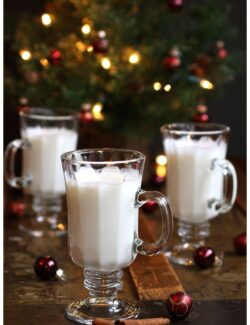 Vanilla Almond Steamer
Yield: 8 servings (about 1 cup each)
Ingredients:
8 c. 1% 0r 2% low-fat milk
1/2 c. sugar
2 cinnamon sticks
2 tsp. vanilla extract
1/4 tsp. almond extract
ground cinnamon, optional
cinnamon sticks, optional
Directions:
Combine the milk and sugar in a medium saucepan over medium-high heat.  Cook until sugar dissolves, stirring frequently.  Add cinnamon sticks to milk mixture and cook 5 more minutes, stirring occasionally (do not boil).  Remove from heat and let stand 20 minutes.  Stir in extracts.  Place pan over medium-high heat and cook for 3 minutes, or until thoroughly heated.  Remove and discard cinnamon sticks.  Garnish with whipped cream, ground cinnamon, or cinnamon sticks, if desired.
© a farmgirl's dabbles