Peanut Butter Chocolate Chip Cookies
Peanut Butter Chocolate Chip Cookies: These soft peanut butter cookies are extra wonderful with three kinds of chocolate, plus a sprinkle of sea salt!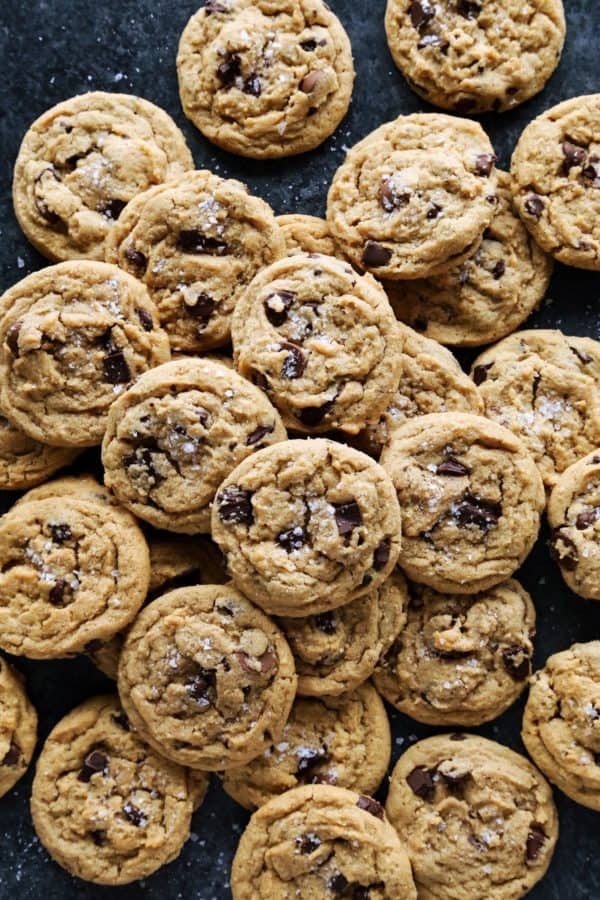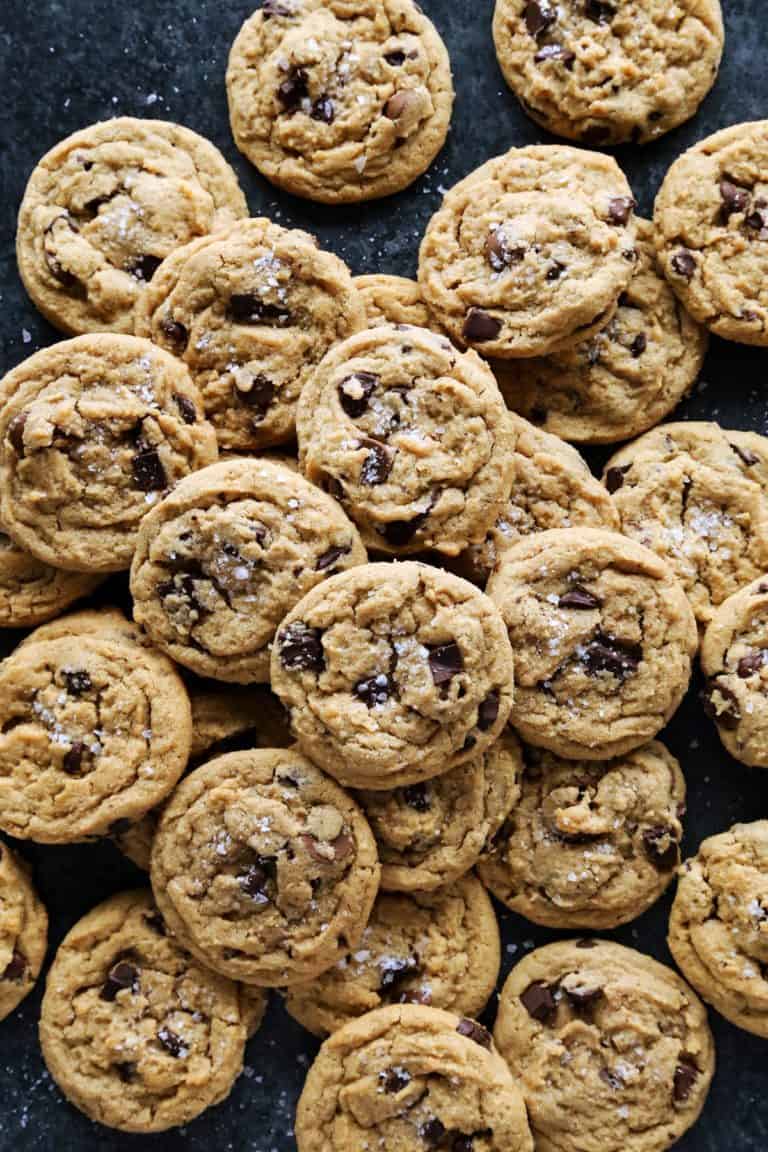 Cookies deliver comfort and happiness to anyone you share your baking with, there's just no denying that.
And if we stopped and thought for just a minute, I bet that every single one of us could jot down a number of names – people we personally know who would appreciate a little home baked love, for comfort or for celebration.
We could then take that list further, to include all those affected by our world's tragedies. Hurricanes, earthquakes, fires, and senseless acts of violence. It's felt a little overwhelming to have the news on the past couple months. I feel it. Our kids feel it. There have been times where I've had to turn off the news, simply to keep young eyes and ears from bearing that pressure.
So when my friend Bridget from Bake at 350 asked if I'd like to bake cookies to share with Imperial Sugar's #GiveAFriendACookie movement, I didn't hesitate. I knew I needed to do this, to bake and share a little love and joy.
These Peanut Butter Chocolate Chip Cookies will bring smiles to every fan of that awesome peanut butter and chocolate combination. I do hope you'll join me in baking and sharing the goodness!
* Thank you to Imperial® Sugar for providing me with sugar and for sponsoring the #GiveAFriendACookie movement.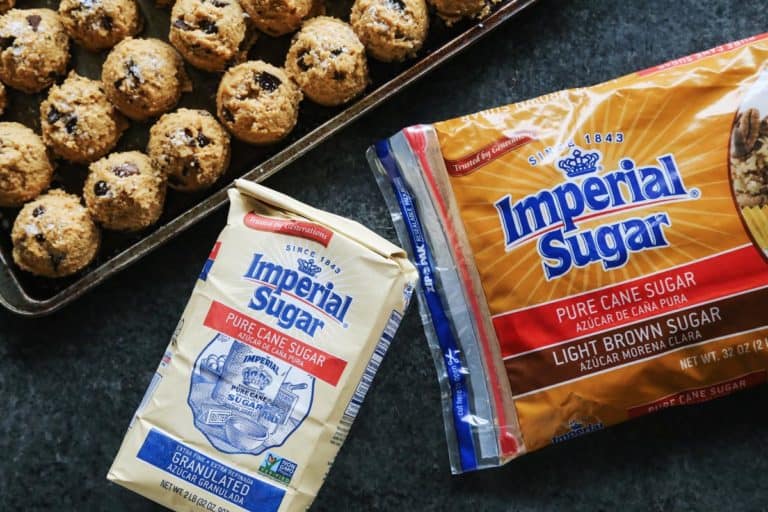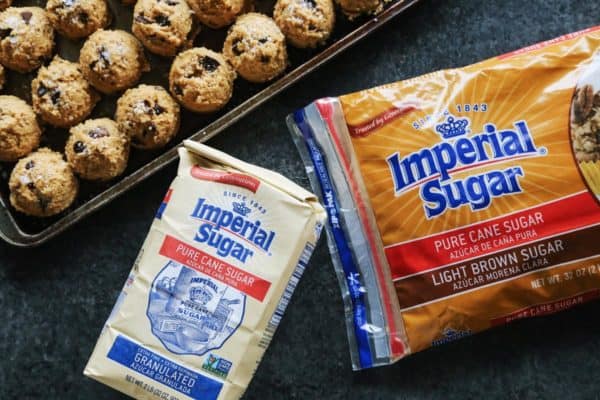 Imperial Sugar was founded in 1843 in Sugar Land, Texas. Known for its consistent baking performance and highest quality, this pure cane sugar is legendary throughout Texas and the southeastern U.S.
Since the recent Texas hurricane, Imperial Sugar and Bridget have been talking about what they could do to bring communities closer and to care for each other. And all conversations led right back to baking >>> one way that all of us can provide comfort and support is through baking.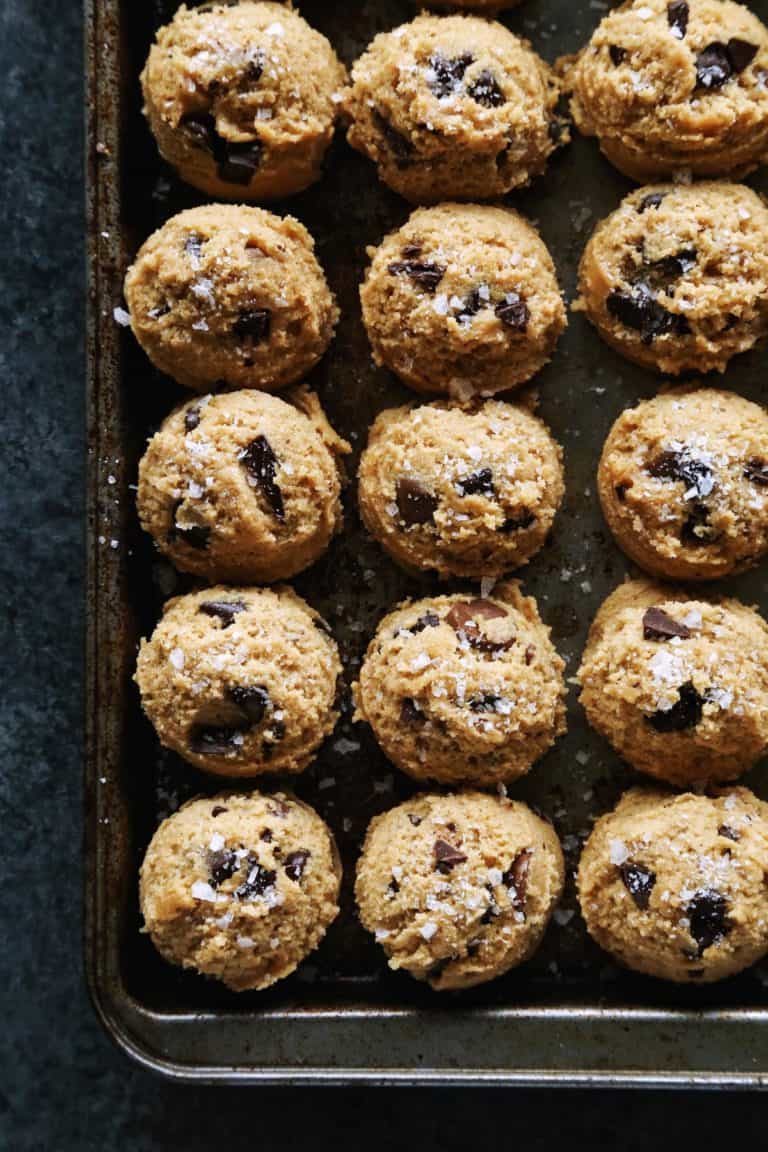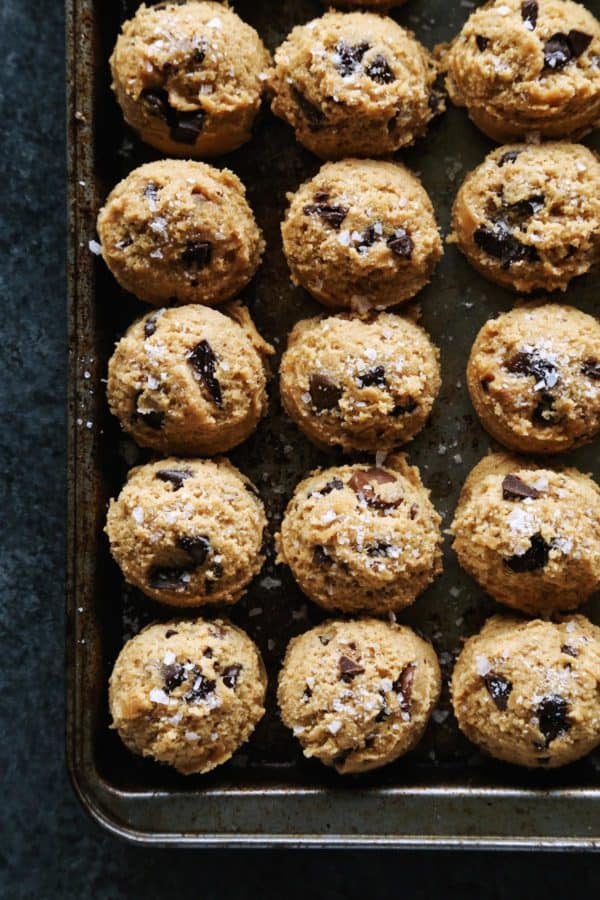 Cookie dough = JOY
Cookie dough is joy. Pure joy. It makes our whole house smile.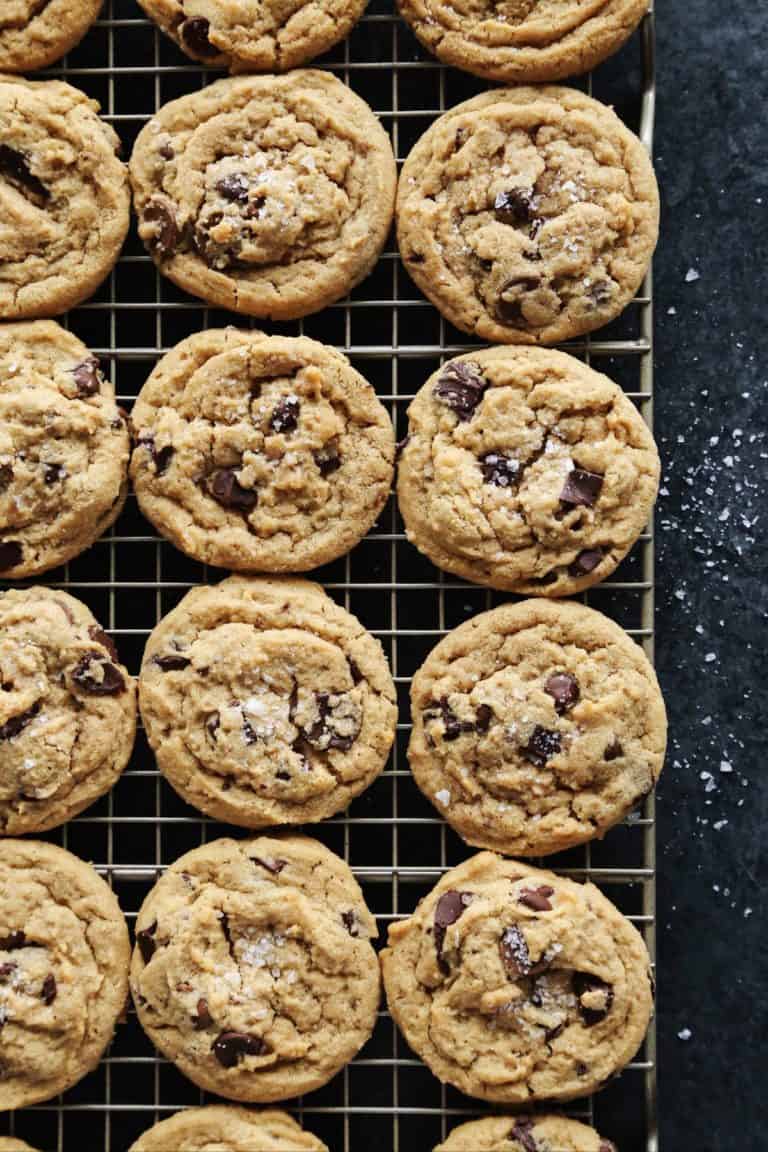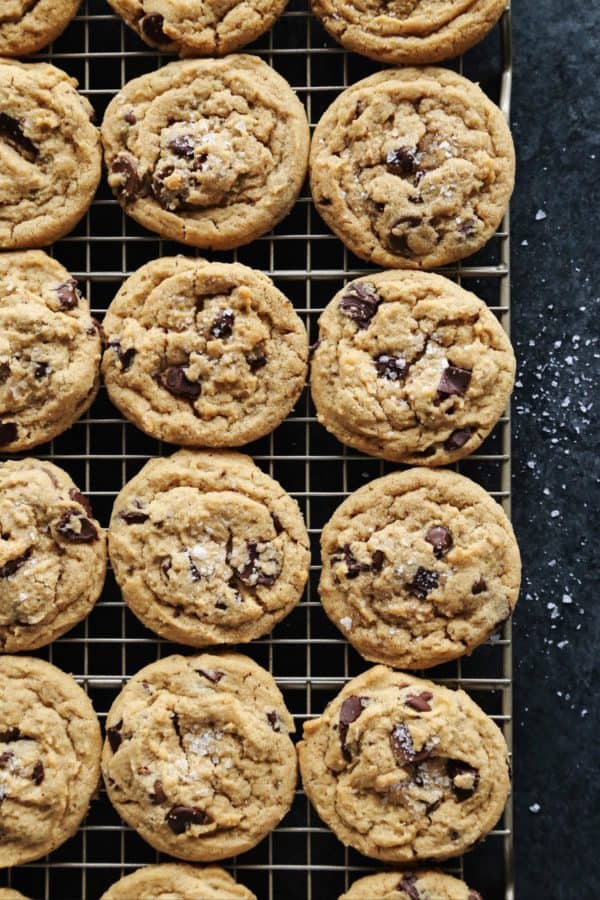 Soft Peanut Butter Cookies
I love soft peanut butter cookies with a lightly crispy exterior. And these cookies are just that.
And you already know very well that I'm a huge fan of chocolate.
In this recipe, I incorporated not one, not two, but three different kinds of chocolate.
There's dark chocolate chunks, my favorite semi-sweet chocolate chips, and our kids' favorite milk chocolate chips. This gives a variety of chocolate flavors and textures to the cookies, a different chocolate experience with each and every bite.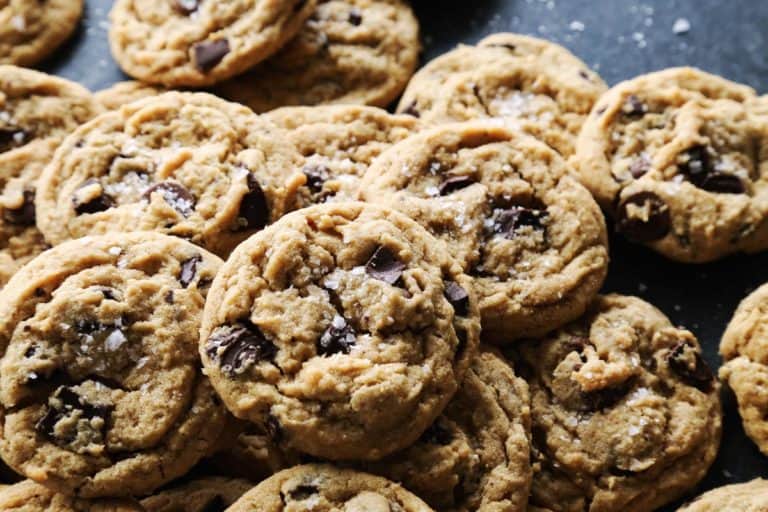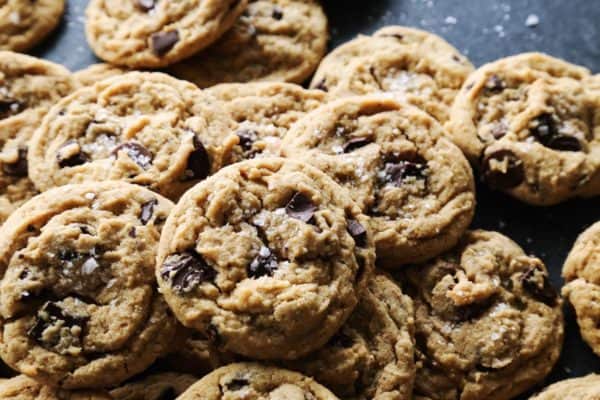 Sweets love salt
And the final kicker is the sea salt sprinkle. It's no secret. A touch of salt kicks most sweets up a notch.
I like to use this sea salt, famous for its awesome large flakes.
I simply crush the flakes a bit between my fingers while sprinkling it over the scoops of raw dough.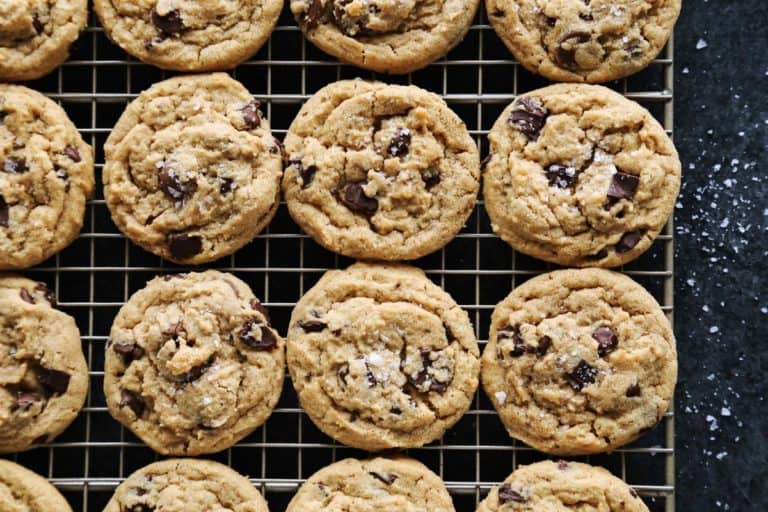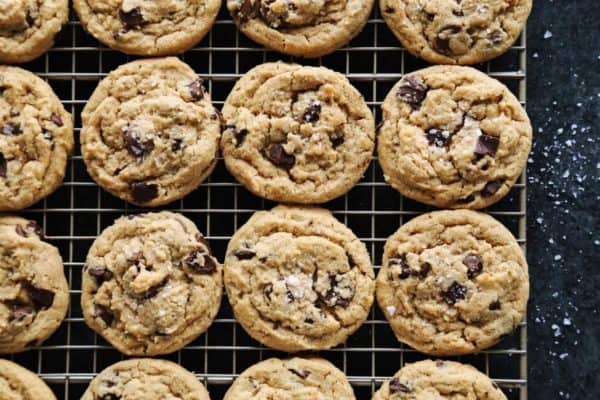 For nearly 175 years, Imperial Sugar has been helping people communicate thanks, appreciation, love, and sympathy through home-baked treats. At the heart of baking for others is the very act of giving. And Imperial Sugar encourages everyone to bake and share, both in times of celebration and in times of crisis.
Together we can make someone's day just a little bit sweeter.
For more cookie inspiration, visit the Imperial Sugar website for 350+ time-tested cookie recipes. Also check out all the other bloggers who created cookies for #GiveAFriendACookie!
Snickerdoodles from The Nifty Foodie
Fall Flower Cookies from The Decorated Cookie
Peanut Butter Cookies from The Bearfoot Baker
Spiced Chocolate Chip Cookie Bars from Baked Bree
Apple Pie Wedge Cookies from Munchkin Munchies
Peppermint Crunch Sugar Cookies from The Domestic Rebel
Pecan Chocolate Fudge Chunk Cookies from Country Cleaver
Everything Cookies from Confessions of a Cookbook Queen
Chocolate Chip Cookies from LilaLoa
Lemon Cardamom Crinkle Cookies from Fifteen Spatulas
Apple Cinnamon Cookies from Dine and Dish
Fall Wreath Sugar Cookie from Tikkido
Homemade Oatmeal Cream Pie Cookies from A Southern Fairytale
Chocolate Turtle Cookies from Bake at 350
Pin these peanut butter chocolate chip cookies for later!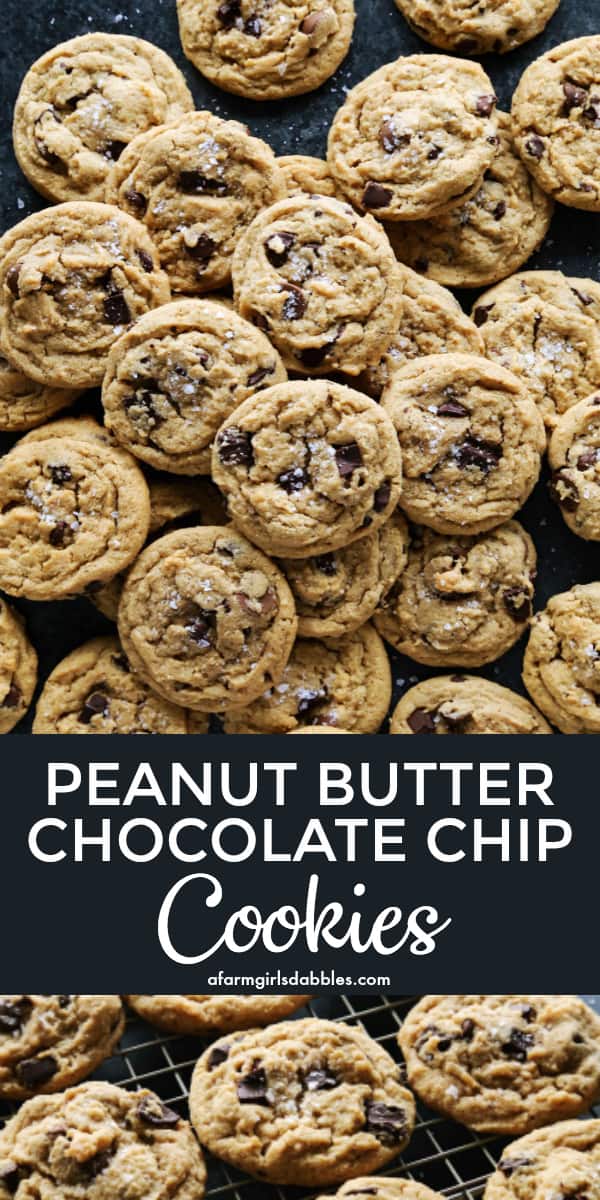 If you like this peanut butter chocolate chip cookie recipe, you might like: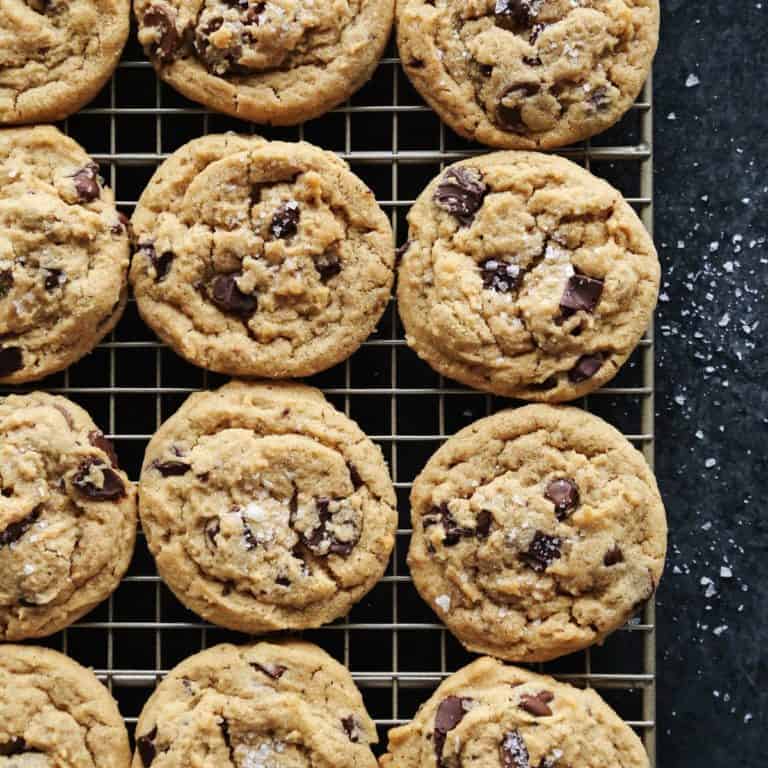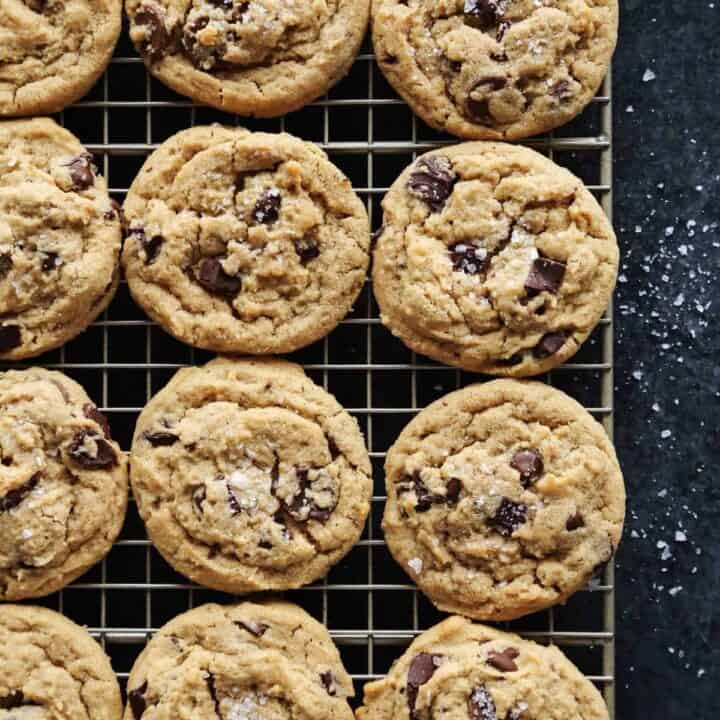 Peanut Butter Chocolate Chip Cookies with Sea Salt
Prep Time: 25 minutes
Cook Time: 11 minutes
Total Time: 36 minutes
With three different kinds of chocolate, there's a different chocolate experience with each and every bite of these soft peanut butter cookies!
Instructions
Preheat oven to 350° F.
In a large bowl, cream the butter, brown sugar, and granulated sugar on medium-high speed until light and fluffy, about 3 minutes, scraping the bowl 2 to 3 times. Add peanut butter and incorporate. Beat in eggs and vanilla.
In a medium bowl, whisk together flour, baking soda, cinnamon, and salt. Add dry ingredients to the peanut butter mixture and mix until fully incorporated. Fold in all three chocolates.
Drop about 2 tablespoons of dough onto baking sheet, about 2" apart. I like to use a medium scoop (mine is 1-5/8″ in diameter), loaded just a bit generously. Sprinkle dough with sea salt. Bake for 11 to 12 minutes, or until golden brown. Take care to not over bake, as the cookies will set as they cool. Let cool on baking sheet for 2 minutes before removing to wire racks to cool completely.
Notes
from a farmgirl's dabbles
Recommended Products
As an Amazon Associate and member of other affiliate programs, I earn from qualifying purchases.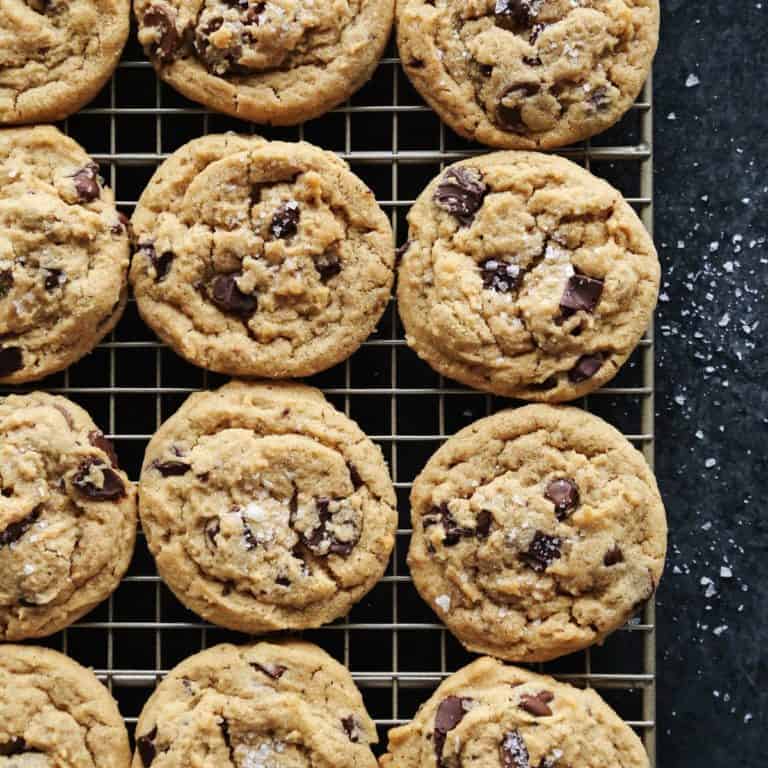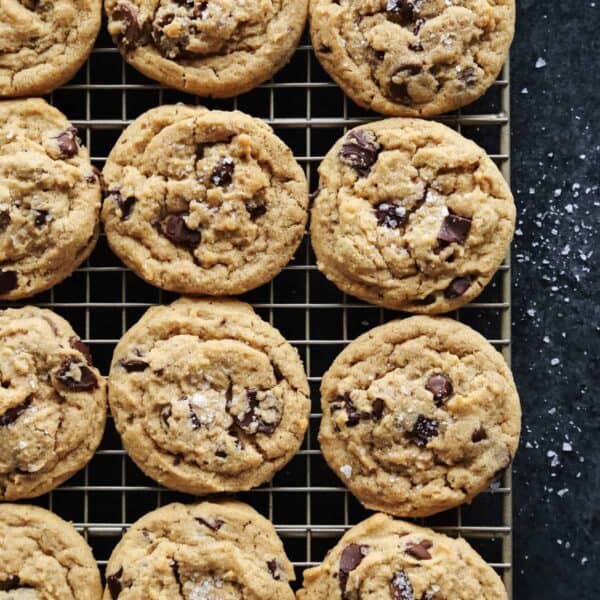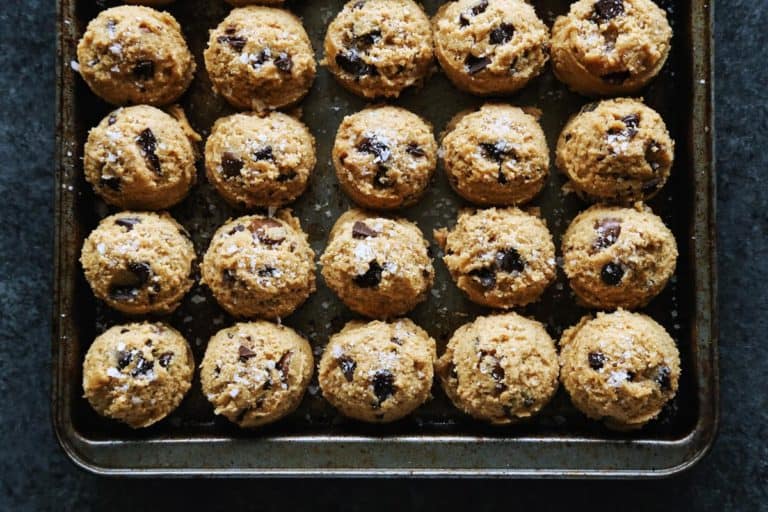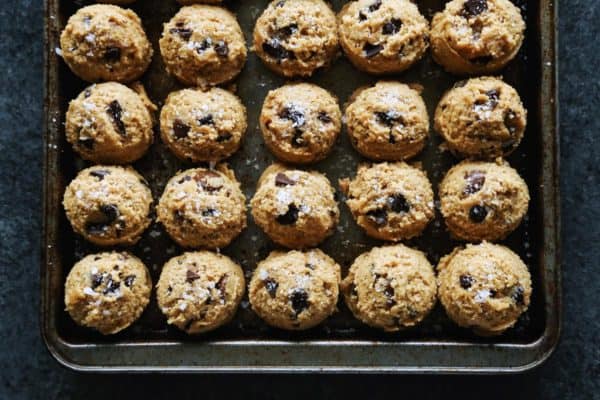 Thank you to Imperial® Sugar for providing me with sugar and for sponsoring the #GiveAFriendACookie movement!