The Best Part of Wakin' Up…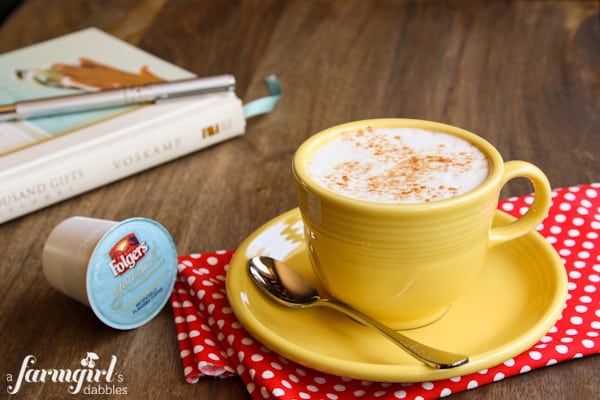 You're already finishing that catchy little tune in your head, aren't you?!
"The Best Part of Wakin' Up is Folgers in Your Cup®"
When Folgers asked me to help them spread the word about their annual Jingle Contest, I couldn't help singing those famous lyrics out loud, right then and there. The song has been a part of my life for what seems like forever, and I remember well all the cans of Folgers that Mom went through. Out of curiosity, I went to the Folgers website for more information. I found that the song debuted in 1984, first composed by Leslie Pearl. Folgers has been supporting aspiring musicians over the years, and their jingle has been transformed into country, gospel, jazz, R & B, folk, Celtic, and a cappella versions.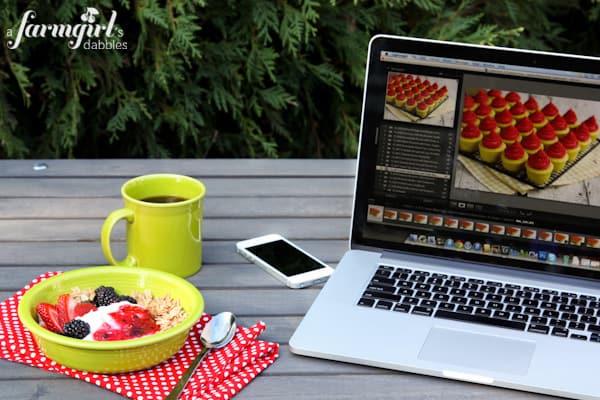 Everything that the Folgers jingle stands for…a fresh hot cup of coffee and music…is exactly what gets me going in the morning, and keeps me on track throughout the day. My husband is the one who's up first around here, trying to get as much of his own work accomplished before the rest of the house awakens. And he is the one who puts on that first pot of coffee, such a welcome scent in the house as I get out of our warm bed each morning.
A hot cup of coffee, plus a little quiet reading time with music softly playing before our young girls get up…that's how I love to start my day.
Then, when the whole house is awake, I fix myself and our girls some breakfast, grab a second cup of coffee, and then settle onto the computer to check email and start in on my day's tasks. I especially like my morning routine during the warmer months here in Minnesota, when I can do this out on our deck in the back yard.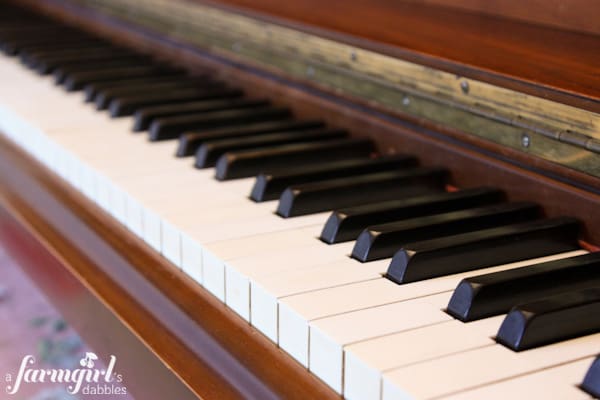 Music has always been a big part of my day. Just ask my parents, who patiently reminded me every single day throughout Jr High and High School, to "turn that music down!" when I was getting ready for school each morning.
Growing up, I was active in our school's choir, plus band and marching band, with an alto saxophone. I also played the piano. Mom said she could always tell when I was frustrated, how I'd sit down at the piano and pound out rock songs until I mellowed and ended with a few gentler songs, more relaxing and pleasing to (her) ears. It was like therapy for me. Now when I'm older, whenever I need to concentrate more heavily, especially when I'm writing, I listen to a play list of solo piano music.
I am so happy that our own daughters enjoy music, too. Our oldest takes violin and piano lessons, and plays on the piano handed down to us from my husband's grandmother. One of my biggest joys is listening to her play the piano while her younger sister sings along.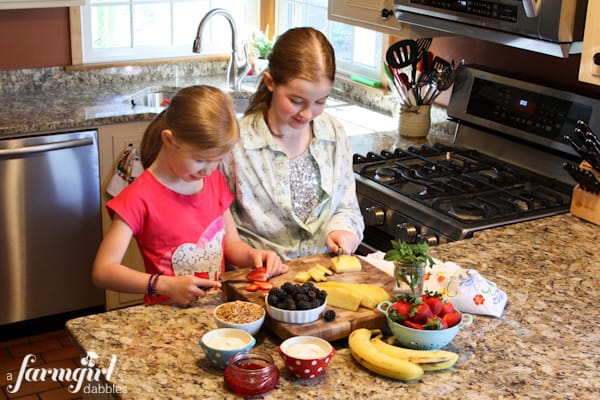 Music follows our family to the kitchen, too. We spend a lot of time there together, creating meals while listening to one of our favorite play lists. It's a great way to teach our kids how to make interesting and smart eating choices, so they don't translate meal making into being a boring chore.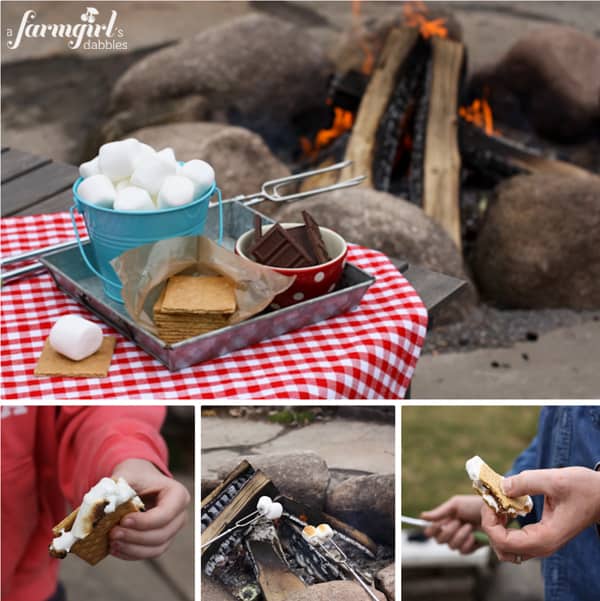 And I can't forget to mention about our time spent outdoors. My husband is great at the grill, and cranks out some awesome meals. On the weekends, when our schedules are more relaxed, you can find us out there most every evening, tunes on, playing a game together on the patio table while waiting for supper to come off the grill. Our day often ends with s'mores at the fire pit, the perfect sweet finale.



I've always loved that famous Folgers jingle…
"The Best Part of Wakin' Up is Folgers in Your Cup®"
Be sure to vote for the best Top 10 Finalist in Folgers' Jingle Contest, which helps support aspiring musicians!
Meet the Top 10!
Take a look at Folgers® Jingle Contest Finalists, and listen to the tracks that earned them a spot in The Top 10. Cast your vote once every day through June 19th. You could win exciting prizes, like free Folgers Coffee, iTunes® gift cards, signed CDs from Gavin DeGraw, and even a $10,000 Grand Prize just for voting! You can also follow the Road to the Jingle on Facebook to see how Folgers traveled the U.S. to track down the Top 10 contestants!
Remember, you can vote once a day through June 19th!
You can read the official rules here.

Disclosure: This post was sponsored by Folgers. All opinions expressed are my own. To read the full disclosure of this site, please go here. 
Please tell me…what is the best part of YOUR morning routine?!
We participate in the Amazon Services LLC Associates Program, an affiliate advertising program designed to provide a means for us to earn fees by linking to Amazon.com and affiliated sites. See our disclosure policy for more info.