It's a Contest! Win Tastefully Simple!
This post may contain Amazon or other affiliate links. As an Amazon Associate I earn from qualifying purchases.
Please meet my friend Karen, a Tastefully Simple consultant who lives in Woodbury, Minnesota. She loves being a wife and mother, and fills her days with experimenting in the kitchen, volunteering in her childrens' classrooms, and running, running, running (her newfound exercise love). Karen also enjoys music and volunteers/performs with the St. Paul Police Band.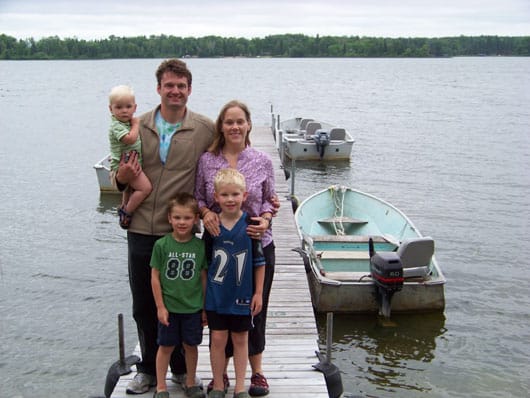 Do you know about Tastefully Simple? It's a company based out of Alexandria, Minnesota that sells fantastic tasting food products, primarily through home parties. Now, I'm really not a home party kinda girl…but I do like what Tastefully Simple has to offer, especially when you can order a couple great items without breaking the bank!
And it's all about food. Who doesn't need food?!
Plus, it tastes great and is simple to prepare. Again, who doesn't need that?!
The products also offer so much versatility. Tastefully Simple is great about listing preparation variations on their packaging, plus the Tastefully Simple cookbooks and website offer many more ideas for your taste buds.
A few of my favorite products are:
* Pomegranate Chipotle Sauce
* Truffle Fudge Brownie Mix
* Creamy Caramel Sauce
Would you like to see how I eat them?!
"Snack in a Snap"
Pour some Pomegranate Chipotle Sauce over a block of cream cheese. Sprinkle with sliced green onions and crumbled bacon. Serve with crackers. YUM!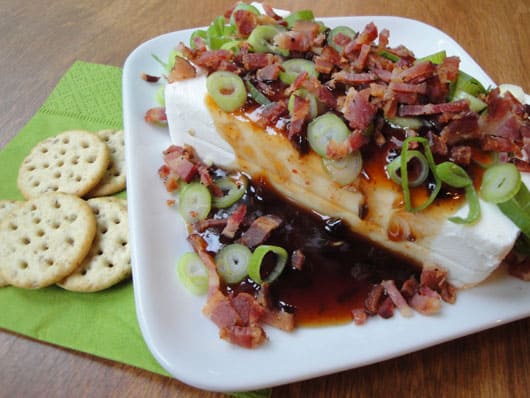 "Chicken Bacon Bites"
Wrap bacon slices around chunks of chicken. Brush on some Pomegranate Chipotle Sauce & bake.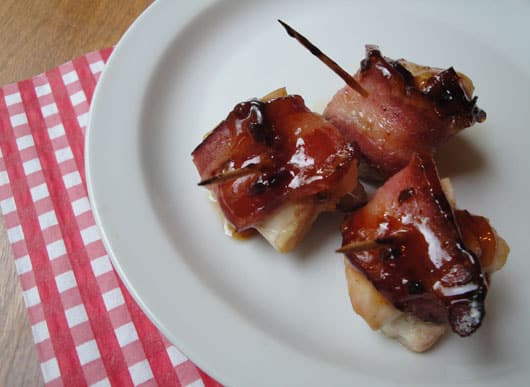 "Turtle Truffle Brownies"
Prepare the dark and fudgey Truffle Fudge Brownie Mix. Sprinkle with chocolate chips and chopped pecans. Drizzle with Creamy Caramel Sauce (I can eat this stuff by the spoonful right outta the jar!).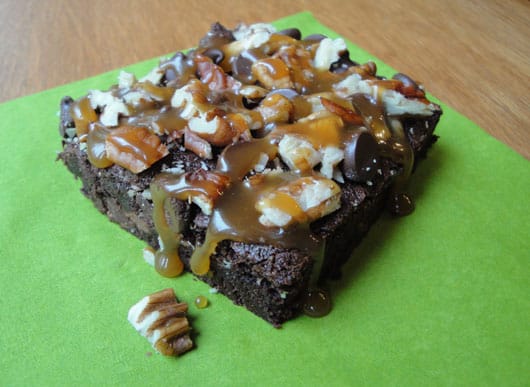 "Creamy Caramel Marshmallow Brownies"
Prepare the Truffle Fudge Brownie Mix. Sprinkle with marshmallows and chocolate chips. Drizzle with Creamy Caramel Sauce.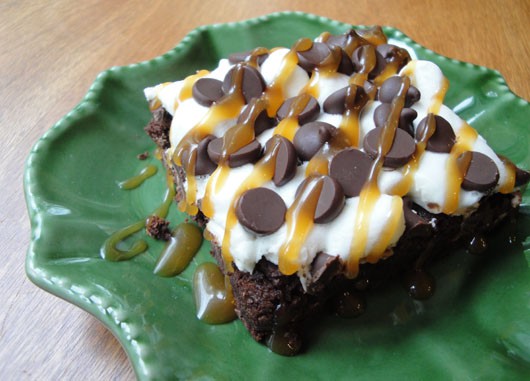 Are you interested yet?!
Would you like to win some Tastefully Simple?
Here's your chance!
WIN these items for tasty & easy summer entertaining!
* Simple Salad Dressing Mix
* Pasta Salad Recipe Book
* Seasoned Salt
* Toasted Garlic & Parmesan Cheese Ball Mix
It's really very simple. Just COMMENT on this question to WIN…
What is your favorite Tastefully Simple product?
Take a look through Karen's site to see all the yummies. If you haven't tried Tastefully Simple yet, just tell me what looks best, and you're entered, too! Here are some suggestions…
* Creamy Southwest Chipotle Pasta Salad Mix?
* Mmm…Mojito Drink Mix?
* Roasted Garlic Infused Oil?
* Key Lime Cheese Ball Mix?
* Absolutely Almond Pound Cake Mix?
* Cake Batter Chiller Drink Mix?
* Blue Ribbon Blueberry Bars Mix?
and, of course, my faves…
* Pomegranate Chipotle Sauce?
* Truffle Fudge Brownie Mix?
* Creamy Caramel Sauce?
ENTER TO WIN:
Just comment below with your favorite product.
ENTER AGAIN & AGAIN TO WIN!:
If you place an order with Karen by Wednesday, May 26th, your name will be entered in the giveaway AGAIN! Simply go to Karen's website and place your order. When you get to the Shopping Cart screen, search for my name (Brenda Score) under "Find Host/Event" to order.
And…your name will be entered AGAIN if you tweet this giveaway, post it on your blog, or share this link with your facebook friends. Please just be sure to let me know.
We participate in the Amazon Services LLC Associates Program, an affiliate advertising program designed to provide a means for us to earn fees by linking to Amazon.com and affiliated sites. See our
disclosure policy
for more info.