HiLine Whole Bean Coffee Review + Giveaway
We are loving HiLine Coffee Company's new whole bean offerings. Be sure to enter this giveaway for your chance to win some delicious caffeination!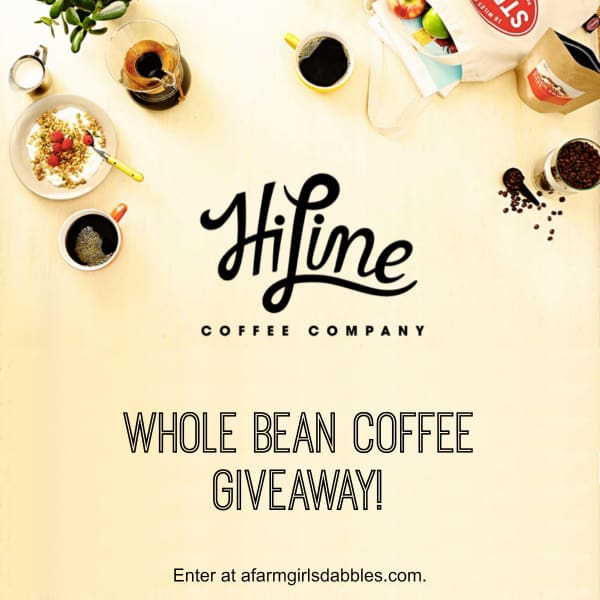 I am so excited to share about HiLine Coffee Company's latest adventure in coffee…whole beans, yay!
A few months ago, I introduced you to HiLine and their premium alternative to Nespresso capsules. My favorites are the Broadway, Liberty, and Chelsea, but they're all good, and at a much nicer price than the Nespresso brand. For more thoughts on this coffee, be sure to read my review here.
And don't miss out on entering this whole bean coffee giveaway from HiLine Coffee Company – you'll find the entry form at the end of this post!
[rss-cut]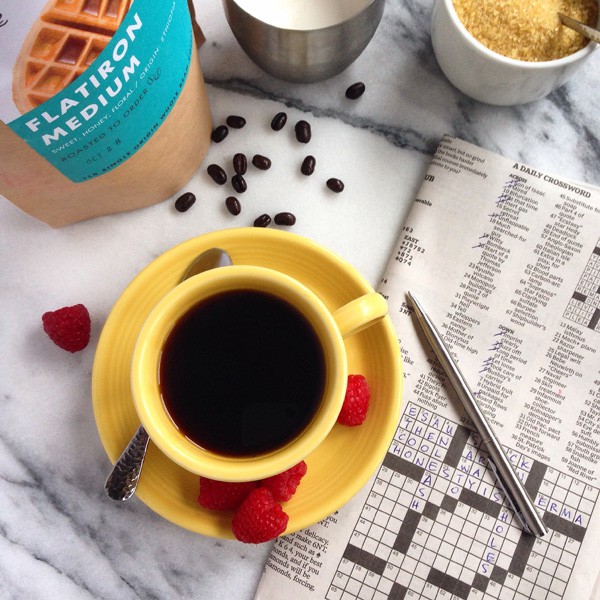 Blake and I look forward to our first cups of coffee each morning, and HiLine has made our mornings that much more enjoyable with their new whole bean offerings.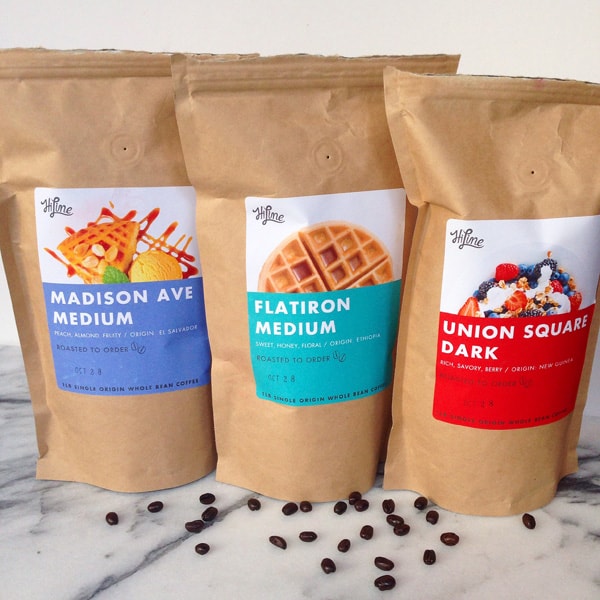 Each of these single-origin coffees is roasted, packed, and shipped to order in 1-pound resealable bags. Can I tell you just how much I love the resealable kraft paper bags?!
Madison Avenue – medium roast – peach, almond, fruity
From HiLine:  "Aromas of white peach and almond mingle with hints of dark chocolate to entice and intrigue. Produced by Finca El Zarzal on the San Vicente Volcano, El Salvador, this medium bodied coffee has a clean crisp finish."
From Blake and me:  We usually shy away from coffee descriptions that include fruit, but now we seek them out. This coffee is fresh and bright, a delightful way to get our day started.
Flatiron –  medium roast – sweet, honey, floral
From HiLine:  "This is a ripe and rich coffee –  elegant with exquisitely layered flavors. Produced in Yirgacheffe, Ethiopia, it showcases sweet honey and floral notes."
From Blake and me:  This coffee feels a bit warmer than Madison Avenue, softened by the honey notes. It's smooth and rich, with a lovely sweetness. We both like it alot!
Union Square – dark roast – rich, savory, berry
From HiLine:  "This coffee is rich, polished, and vibrant. Produced by Kimel Coop in Wahgi Valley, Papua New Guinea, it features savory notes flowing across the palate in an energetic, intense coffee."
From Blake and me:  When we're feeling especially energetic and ready to take on a big load for our day, this coffee is the way to go. It's bold and delicious, with plenty of get-up-and-go!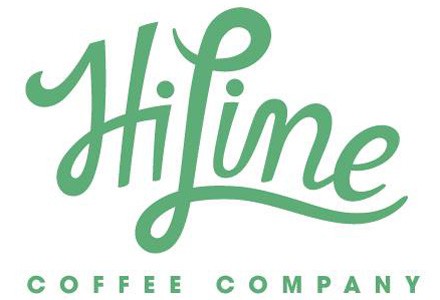 I'm planning to wrap up some HiLine whole bean coffee to place under the Christmas tree this year. I know the coffee lovers in my life will love it. Here's a free shipping deal for you to do the same!
Code:  FSBEAN
Valid:  now –
Dec 31st, 2014
And be sure to enter this HiLine Coffee giveaway for your chance to win one of two prizes. Each winner will receive one 1-pound bag of each of HiLine Coffee Company's new whole bean coffees – Madison Avenue, Flatiron, and Union Square. Good luck!
Thank you to HiLine Coffee Company for providing this giveaway, plus coffee items for our delicious daily caffeination. 
We participate in the Amazon Services LLC Associates Program, an affiliate advertising program designed to provide a means for us to earn fees by linking to Amazon.com and affiliated sites. See our disclosure policy for more info.