FIESTA Dinnerware Giveaway
Everyone should have FIESTA dinnerware in their home. Here's your chance to win eight 4-piece place settings!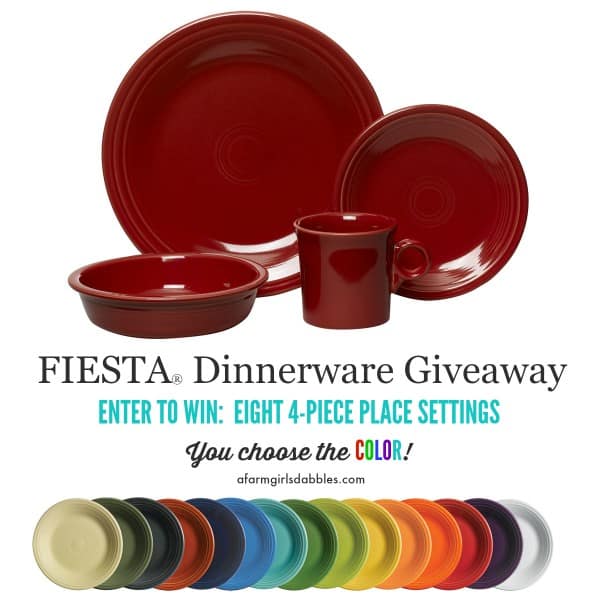 Being able to share my love of FIESTA dinnerware with you is something that makes me so happy. Thank you, FIESTA, for offering this awesome FIESTA Dinnerware Giveaway to celebrate the 5th blogiversary of a farmgirl's dabbles!
[rss-cut]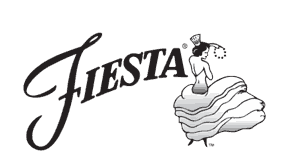 My family has been using FIESTA dinnerware daily for a few years now, and I have only wonderful things to say about the quality and functionality of the pieces. They are so well made. None of our pieces have chipped. None. And I appreciate so much that FIESTA is made in the USA, and microwave, dishwasher, and oven proof.

We have a multi-colored set that is our "every day" dinnerware, comprised of scarlet, sunflower, lemongrass, and turquoise, with both the larger Java mugs and smaller cups with saucers. You'll also find various pieces of bakeware, pitchers, platters, and serveware in our home, in a variety of these same colors. It's like finding a rainbow every time we open the cupboard, so much fun!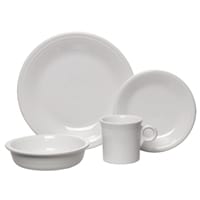 And then last fall, we added a second table setting of white dinnerware to our FIESTA collection, this time with my very favorite mug with the circle handle. This dinnerware is stored in our sunroom, and brought out for holidays and special occasions when I want to create a more unified look with specific colors. It has taken the place of my fine China dinnerware for special occasions. Because, duh, I can put it in the dishwasher. Yay for me! (But mostly Yay for my husband, who is Chief Sink Dishwasher around here.)
Here's your chance to win FIESTA of your very own!
THE PRIZE:
One person will win EIGHT 4-piece place settings of FIESTA dinnerware. ($263.92 RV)
Winner gets to choose the color!
Just use this form to enter:
Disclosure:  A great big thanks to FIESTA for providing this giveaway prize.
We participate in the Amazon Services LLC Associates Program, an affiliate advertising program designed to provide a means for us to earn fees by linking to Amazon.com and affiliated sites. See our disclosure policy for more info.