Cheesy Beef and Sweet Potato Taco Casserole
This post may contain Amazon or other affiliate links. As an Amazon Associate I earn from qualifying purchases.
This hearty Cheesy Beef and Sweet Potato Taco Casserole is comprised of layers of taco inspired goodness!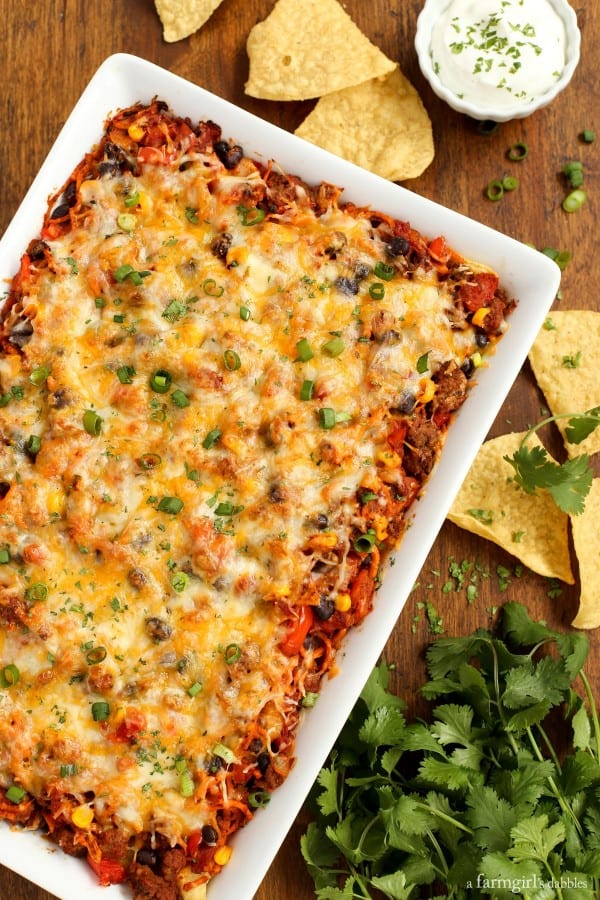 Do you observe Taco Tuesday like it's a religion? For our family, at least one taco inspired meal does happen pretty much every week, although we don't delegate its deliciousness to any certain day. These flavorful meals always go over well in our home. I think it might have something to do with the cheese. Or possibly the pre-game fun of dipping chips into guacamole, salsa, and sour cream. For me, it's an excuse to pour a quick margarita. Whatever the reasons, they're all tasty ones, and they're sure to get my family to the table in extra quick fashion.
Serve this Cheesy Beef and Sweet Potato Taco Casserole at your next family taco night. It just might become a weekly tradition!
I created this recipe for Cheesy Beef and Sweet Potato Taco Casserole for The Pioneer Woman's website, where I am a regular contributor to Ree's Food & Friends section. Click here to read the full post and get the recipe on The Pioneer Woman's site!
Also be sure to check out my recipe for Tater Tot Hotdish, it's a favorite around here!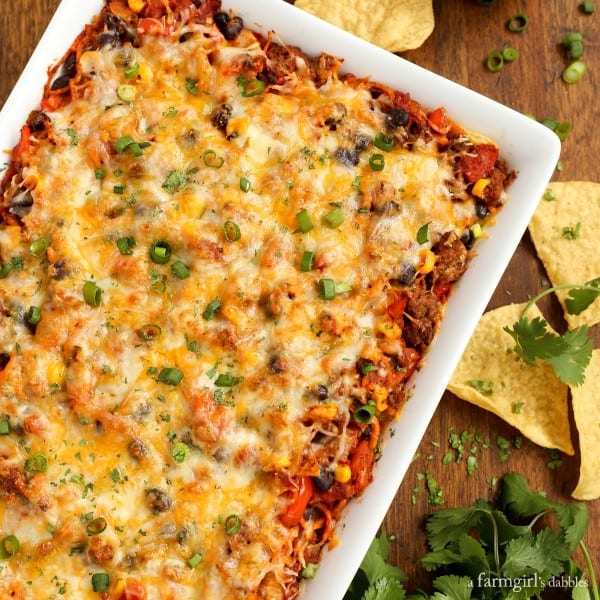 We participate in the Amazon Services LLC Associates Program, an affiliate advertising program designed to provide a means for us to earn fees by linking to Amazon.com and affiliated sites. See our
disclosure policy
for more info.