Caramel Tart with Almonds, Coconut, and Marshmallows
This post may contain Amazon or other affiliate links. As an Amazon Associate I earn from qualifying purchases.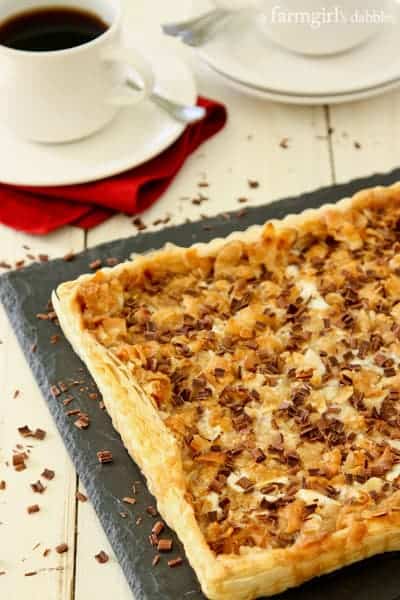 Do any of you have anxiety about using phyllo dough? Please tell me I'm not the only one! I've eaten plenty of flaky phyllo in baklava, spanakopita, and other delicious appetizers and desserts; but until just recently, I had never created anything with this fantastically thin dough with my very own hands.
So when Athens Foods asked me to create something elegant, perfect for holiday entertaining…using their phyllo dough…yes, I admit, I was a teensy bit apprehensive. But kitchen challenges have always proven worthy of my time. They continue to stretch me, and open up my world a little more with each new adventure. Thanks to this gorgeous Caramel Tart with Almonds, Coconut, and Marshmallows, I'll forever think of phyllo in a brand new way.
Really…what was I so afraid of?!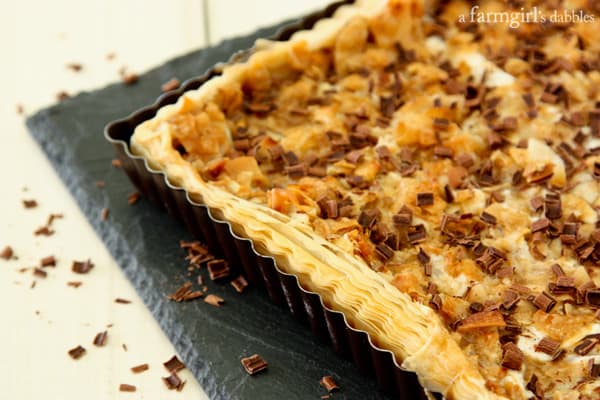 Today I'm sharing this pretty and oh-so-fun-and-yummy dessert on Phyllo.com, a site sponsored by Athens Foods, the world's largest producer of fillo dough.
Head over to Phyllo.com for the full post and recipe. Enjoy!
Disclosure: A big thank you to Athens Foods for sponsoring this post. I only work with brands I love, and that you'll find in our own home. All opinions are always my own.
We participate in the Amazon Services LLC Associates Program, an affiliate advertising program designed to provide a means for us to earn fees by linking to Amazon.com and affiliated sites. See our
disclosure policy
for more info.