Angela's Eggnog Cocktail
This warmly spiced drink, Angela's Eggnog Cocktail, is a holiday crowd pleaser. It's the perfect beverage to add some flair to an evening with friends.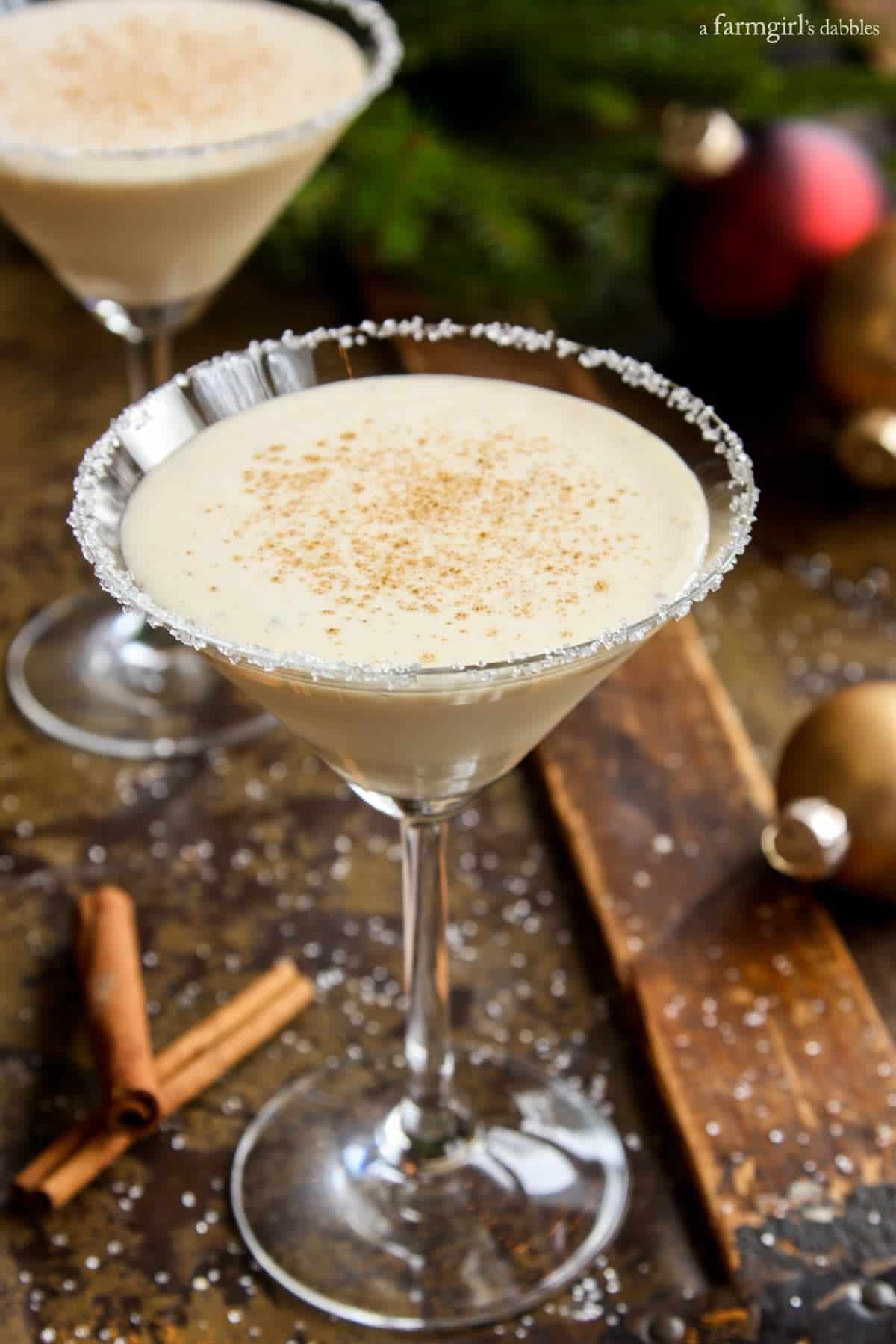 I've been waiting since last December to make this chilled eggnog cocktail myself. While at a Christmas party last year at the home of our dear friends, the hostess served this rich and creamy beauty to the adults for dessert, spiked with a little brandy and amaretto cheer. It was just the perfect way to end our evening together.
Angela's Eggnog Cocktail.
'Tis the season. Whirl some up and raise a glass with me!
[rss-cut]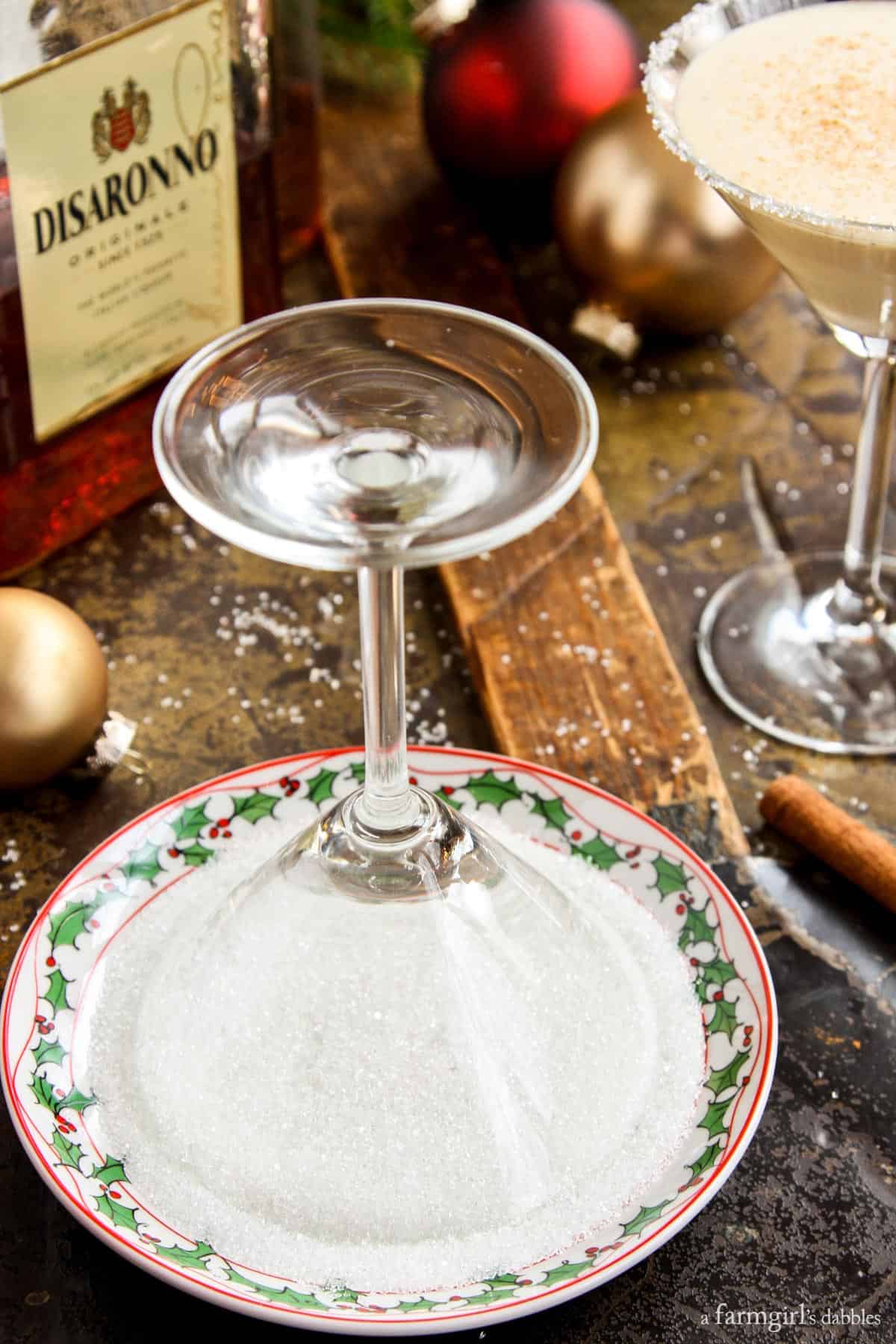 This bevvy couldn't help but taste wonderful in any shape of glassware, but I think a martini glass is definitely the way to go. With a sugared rim, so simple to create, its festive attitude is all kinds of contagious.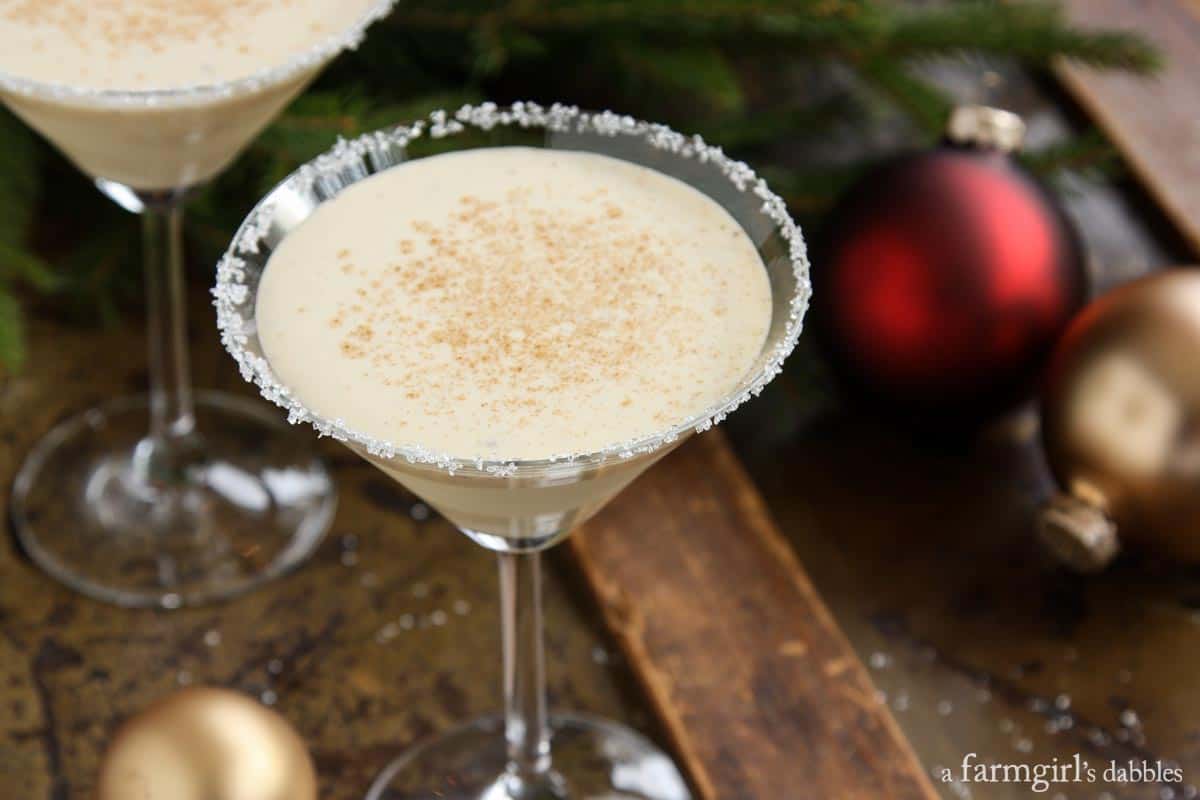 I don't drink a whole lot of eggnog, never have. Usually a half gallon container is more than sufficient to get our family through the holidays, and that includes making a batch of eggnog French toast and a dozen super moist and flavorful muffins. Eggnog is plenty rich, so a little goes a long way.
But…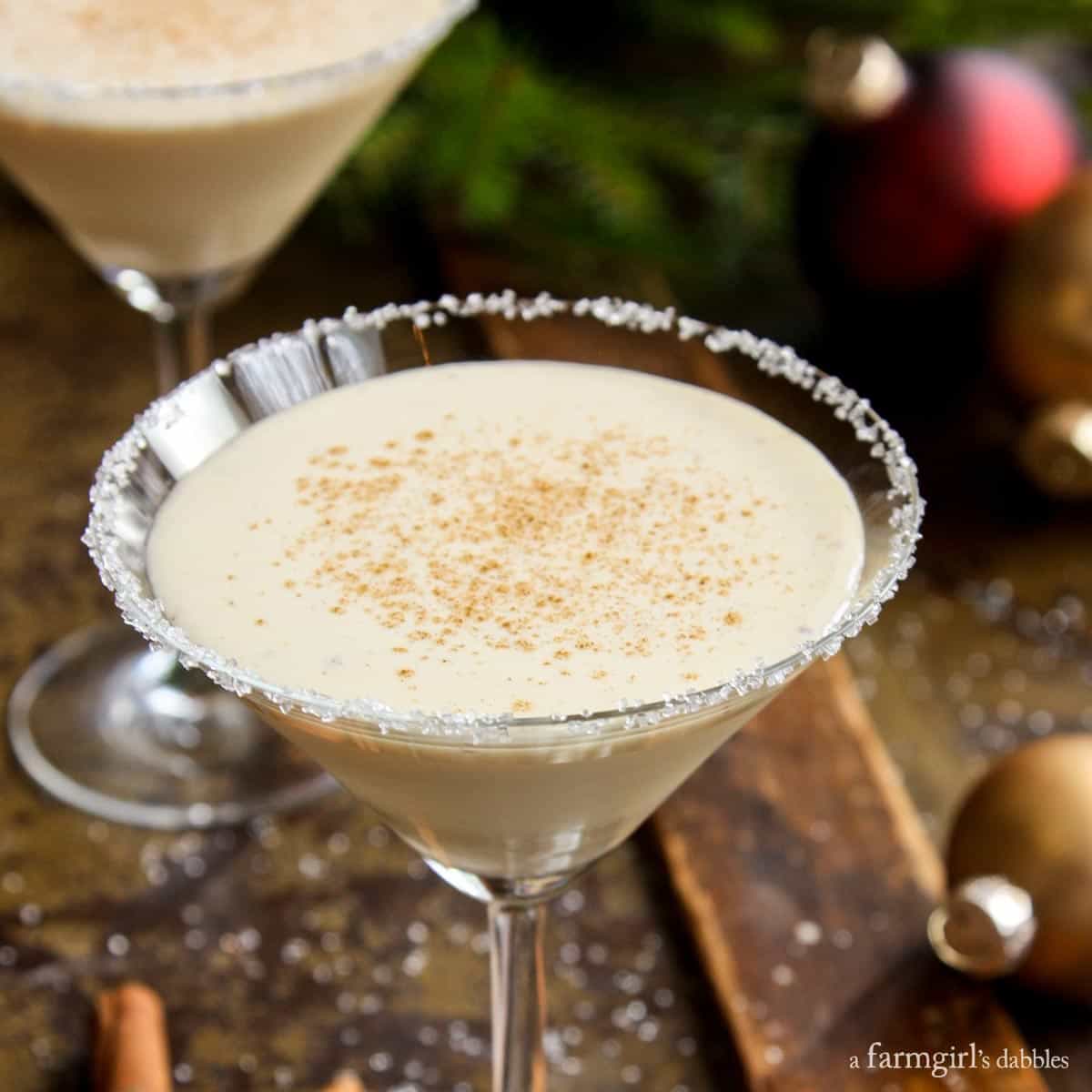 This eggnog cocktail may just be able to convince me to purchase a little more eggnog each year.
A great beverage to whirl up some end of evening excitement and flair, this warmly spiced drink is a holiday crowd pleaser. I've found that it's even capable of being made ahead of time, if you wish, with no blender escapades to interrupt the flow of the evening. But sometimes a little blender action adds to the anticipation, teasing guests with the addition of each luscious ingredient to the blender carafe. I leave the timing up to you; all I ask is that if you like eggnog, to give this recipe a whirl.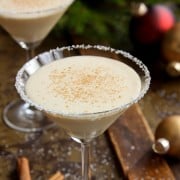 Angela's Eggnog Cocktail
Yield: 4 to 6 cocktails
Prep Time:20 minutes
Ingredients:
course sparkly sugar
2 c. eggnog, very cold
1/2 c. brandy, chilled
1/2 c. almond flavored liqueur, chilled (I used Amaretto Di Saronno®)
3 large scoops frozen vanilla ice cream
1 tsp. ground nutmeg
ground cinnamon, for garnish
Directions:
Rim martini glasses with sugar crystals. A quick and easy way is to dip a clean finger into a cup of water, shake off the excess, and run your fingertip around the rim. Then immediately dip the rim in a small plate of sugar.
In a blender, combine eggnog, brandy, almond liqueur, ice cream, and nutmeg until smooth. I highly recommend that you place the brandy and almond liqueur in the refrigerator to chill the day before making these cocktails (or place in freezer for an hour or two). This will ensure a very nicely chilled drink. If you like your drinks even colder, and like some ice bits, blitz some chopped ice along with all the ingredients. Placing your glasses in the refrigerator or freezer a couple hours before serving also gives these drinks a frosty edge.
Pour into sugar rimmed glasses. Garnish with a sprinkling of cinnamon and serve immediately.
To make this recipe a few hours ahead of time, simply blend the cocktail ingredients together and then place the blender carafe in the refrigerator. Give it a good stir to incorporate all the ingredients before pouring it into sugar rimmed glasses and garnishing with cinnamon.
From the recipe box of my friend Angela, adapted from the original recipe of Sandra Lee's "UNICEF Snowflake Cocktail" from Semi-Homemade Cooking 2.
©