Alliums: Have Some Fun in the Garden!
This post may contain Amazon or other affiliate links. As an Amazon Associate I earn from qualifying purchases.
I have a new favorite flower growing in my garden – the pretty purple Alliums! Read more about why I love them and how they bloom.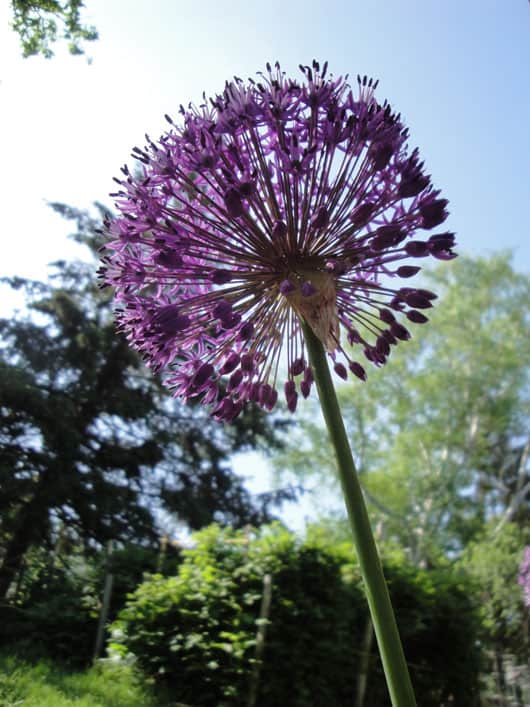 Does your garden take itself too seriously?!
Whenever people see these whimsical blooms in our yard, there are curious comments aplenty. Alliums, also known as ornamental onions, are a fun focal point for the garden, and easy-peasy to grow. My sister, Cheryl, a very talented landscape designer, turned me on to these springtime beauties a number of years ago, and I absolutely LOVE them!! (And deer and rabbits don't love them – yay!)
Cheryl recommended the allium 'Purple Sensation', which produces violet balls 4 to 5 inches in diameter on thick stems 20 to 30 inches tall. Just plant these carefree bulbs in a sunny location in the fall and enjoy their playful garden presence next spring.
I love to watch alliums emerge.
an allium in early spring, just a few inches tall…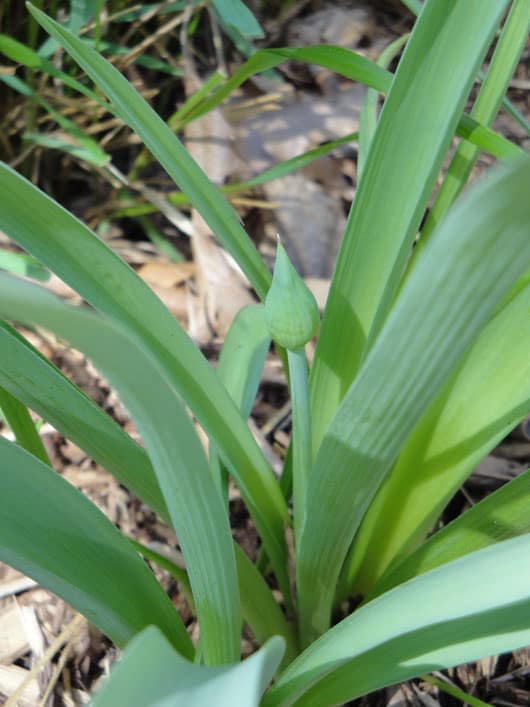 now much taller, the violet takes a peek...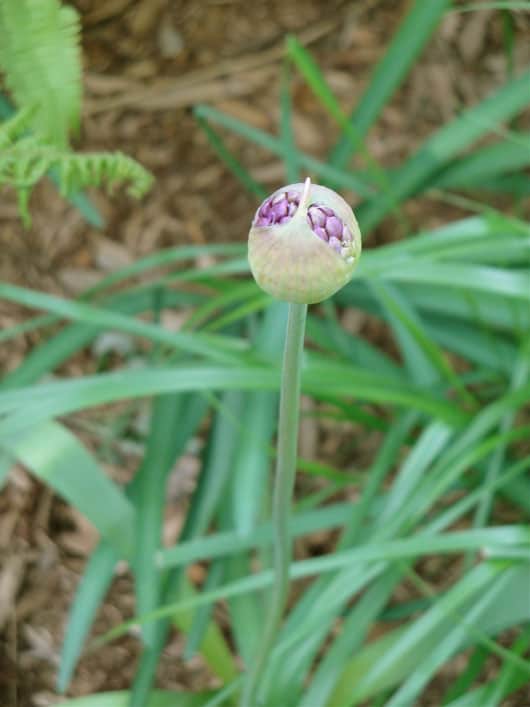 pops out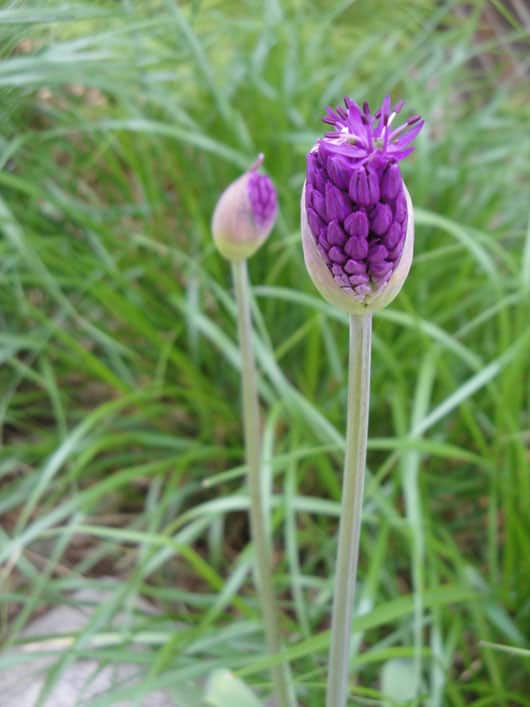 and finally bursts!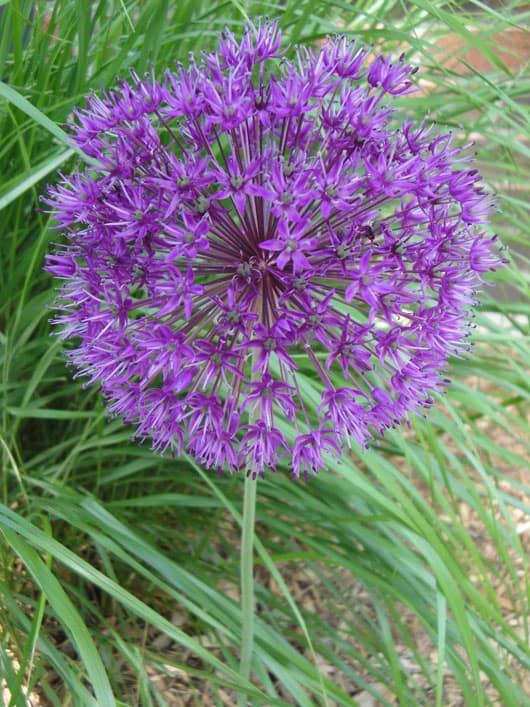 alliums make me happy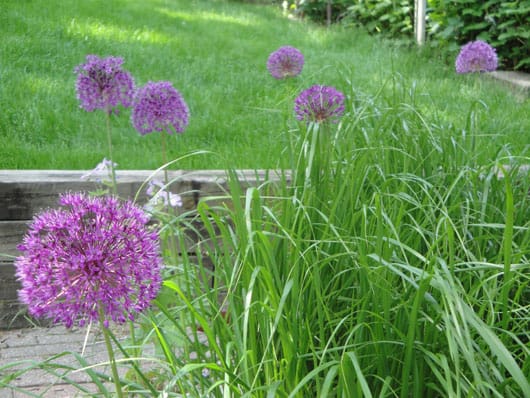 alliums make me smile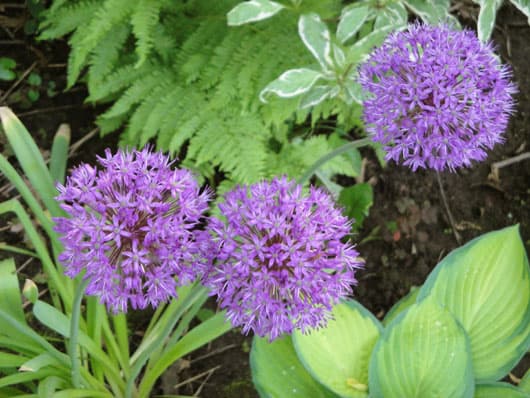 I want to plant more alliums!!
Do you have a favorite plant that makes you especially happy?
Or a fun garden feature that makes you smile?
I would love to hear about it!
We participate in the Amazon Services LLC Associates Program, an affiliate advertising program designed to provide a means for us to earn fees by linking to Amazon.com and affiliated sites. See our
disclosure policy
for more info.